Black Bear Creek
Location Details: Townsend
Starting at: $175
Bedrooms: 2 Bathrooms: 2 Half Bathrooms: 0 Sleeps: 6
https://img.bookonthebrightside.com/smokymountain/large/86242.jpg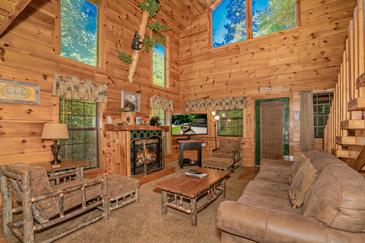 https://img.bookonthebrightside.com/smokymountain/large/86256.jpg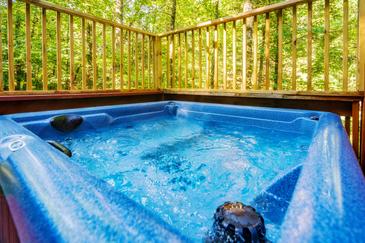 https://img.bookonthebrightside.com/smokymountain/large/86254.jpg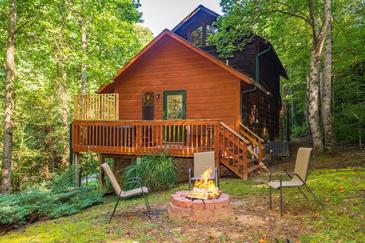 https://img.bookonthebrightside.com/smokymountain/large/86253.jpg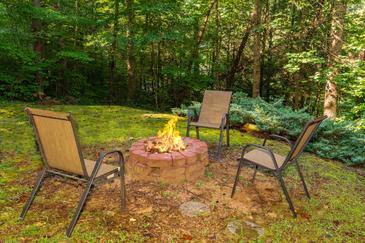 https://img.bookonthebrightside.com/smokymountain/large/86240.jpg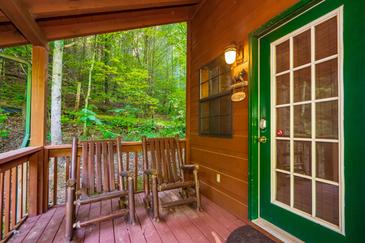 https://img.bookonthebrightside.com/smokymountain/large/86239.jpg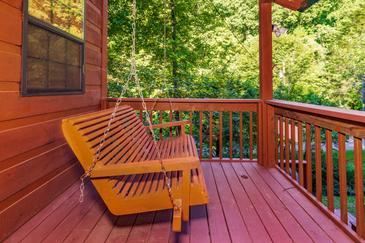 https://img.bookonthebrightside.com/smokymountain/large/86245.jpg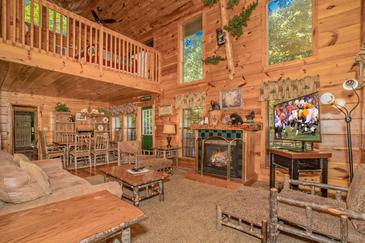 https://img.bookonthebrightside.com/smokymountain/large/86244.jpg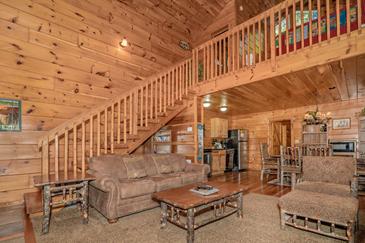 https://img.bookonthebrightside.com/smokymountain/large/86243.jpg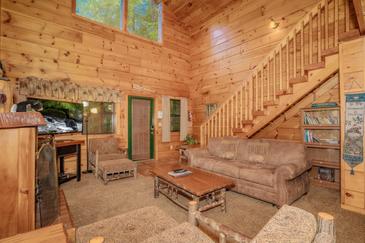 https://img.bookonthebrightside.com/smokymountain/large/86249.jpg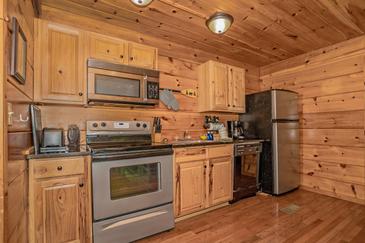 https://img.bookonthebrightside.com/smokymountain/large/86248.jpg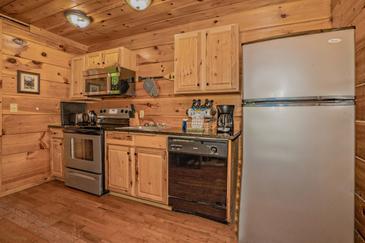 https://img.bookonthebrightside.com/smokymountain/large/86246.jpg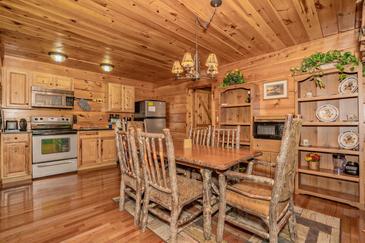 https://img.bookonthebrightside.com/smokymountain/large/86247.jpg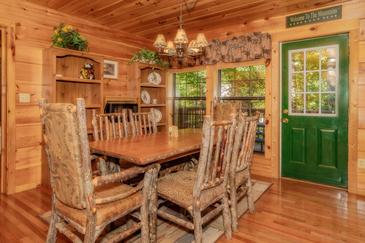 https://img.bookonthebrightside.com/smokymountain/large/86250.jpg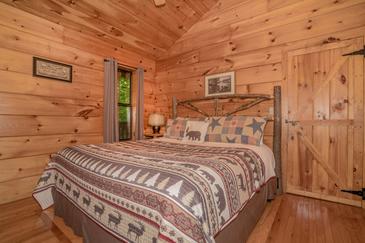 https://img.bookonthebrightside.com/smokymountain/large/86251.jpg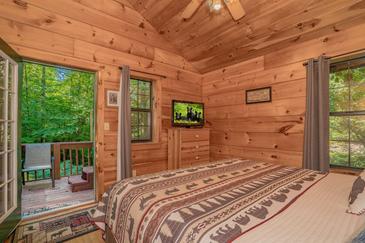 https://img.bookonthebrightside.com/smokymountain/large/86252.jpg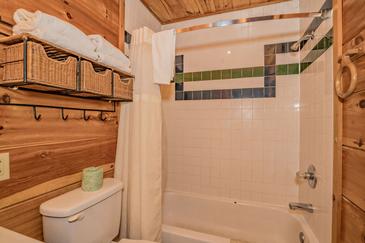 https://img.bookonthebrightside.com/smokymountain/large/86241.jpg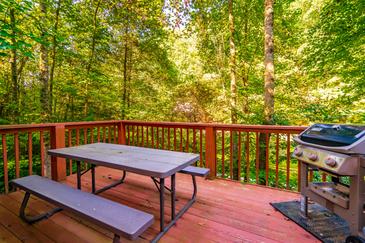 https://img.bookonthebrightside.com/smokymountain/large/86255.jpg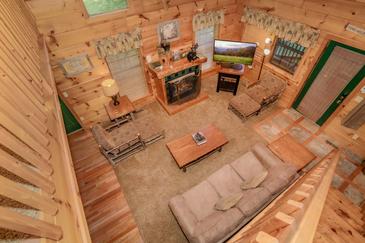 https://img.bookonthebrightside.com/smokymountain/large/86257.jpg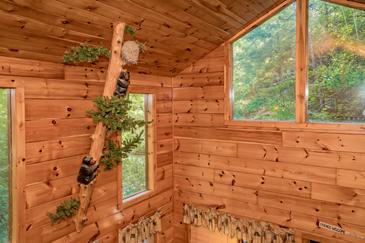 https://img.bookonthebrightside.com/smokymountain/large/86258.jpg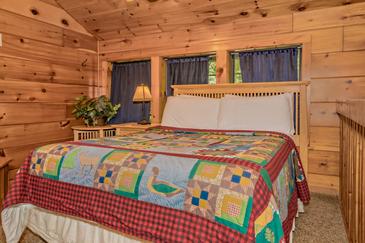 https://img.bookonthebrightside.com/smokymountain/large/86261.jpg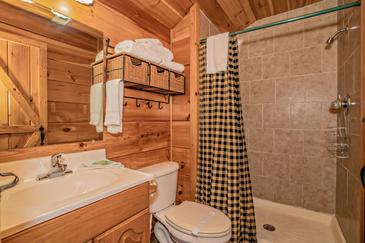 https://img.bookonthebrightside.com/smokymountain/large/86262.jpg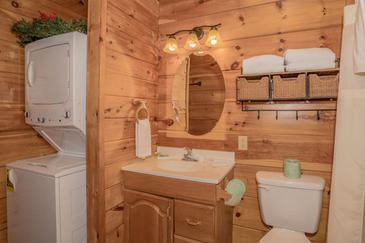 https://img.bookonthebrightside.com/smokymountain/large/86237.jpg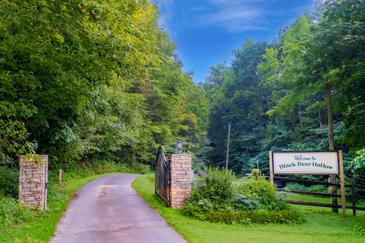 https://img.bookonthebrightside.com/smokymountain/large/86238.jpg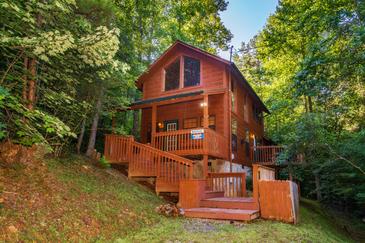 https://img.bookonthebrightside.com/smokymountain/large/80725.jpg
https://img.bookonthebrightside.com/smokymountain/large/80726.jpg
https://img.bookonthebrightside.com/smokymountain/large/80727.jpg
https://img.bookonthebrightside.com/smokymountain/large/80728.jpg
https://img.bookonthebrightside.com/smokymountain/large/80729.jpg
https://img.bookonthebrightside.com/smokymountain/large/80730.jpg
https://img.bookonthebrightside.com/smokymountain/large/80731.jpg
https://img.bookonthebrightside.com/smokymountain/large/80732.jpg
https://img.bookonthebrightside.com/smokymountain/large/80733.jpg
https://img.bookonthebrightside.com/smokymountain/large/80734.jpg
https://img.bookonthebrightside.com/smokymountain/large/80735.jpg
https://img.bookonthebrightside.com/smokymountain/large/80736.jpg
https://img.bookonthebrightside.com/smokymountain/large/80737.jpg
https://img.bookonthebrightside.com/smokymountain/large/80738.jpg
https://img.bookonthebrightside.com/smokymountain/large/80739.jpg
https://img.bookonthebrightside.com/smokymountain/large/80740.jpg
https://img.bookonthebrightside.com/smokymountain/large/80741.jpg
https://img.bookonthebrightside.com/smokymountain/large/80742.jpg
https://img.bookonthebrightside.com/smokymountain/large/80743.jpg
Black Bear Creek
Starting at:
$175
Bedrooms:
2
Bathrooms:
2
Half Bathrooms:
0
Sleeps:
6
---

Secluded, Next to Creek, Hot tub, Fire Pit, easy access to SM National Park!

Welcome to Black Bear Creek! This amazing 2 story, 2 bedroom cabin is located just a short drive from action packed Pigeon Forge and Gatlinburg! Boasting furnishings and amenities such as seclusion, a hot tub, WiFi and more, you will surely find that Black Bear Creek is the perfect Smoky Mountain getaway you've been searching for!
The cabin offers parking for 2 vehicles.

Main Level:
The entry level of this beautiful cabin features a living room, kitchen, ensuite bedroom, a back deck and a side deck!
After a long day of family fun, relax on the plush leather sofa while enjoying your favorite movie on the flat screen TV. Entertain the kids with a board game on the wooden coffee table and warmth from the gas fireplace.
Black Bear Creek offers a fully equipped kitchen with stainless steel appliances creating the perfect culinary experience. Enjoy your perfectly cooked meal on the custom
dining table suited for 6.
After enjoying your dinner, make your way to the back deck where relaxation in the soothing hot tub awaits! Equipped with a fire pit and seating, this backyard is perfect for
entertainment. Bring out your BBQing skills because this level also features a side deck with a grill and picnic table with ample seating.
Retire to the cozy ensuite bedroom featuring a king-sized bed, TV and full bathroom with a tiled tub/shower combo. In this bedroom you will also find the laundry closet which
is equipped with a stackable washer and dryer.

Upper Level:
Make your way up the stairs to the loft style bedroom. This bedroom is equipped with a queen-sized bed and a HDTV.

Enjoy your stay at Black Bear Creek and don't forget to write a comment in the guest book!

If Black Bear Creek is reserved, or you are looking for more space, check out these beautiful neighboring cabins: Black Bear Cave (1BR) and Black Bear Mountain (4BR).

Guests are provided with a complimentary Luxury Pass, offering a free ticket daily to several of the area's most popular attractions.
See under AREA INFO for more details, rules, & restrictions.

Be sure to explore other nearby attractions including Ober Gatlinburg, The Arts & Crafts Community in Gatlinburg, Anakeesta Gatlinburg, Dollywood, Splash Country, and The Island!
CHECK AVAILABILITY
What people are saying about this property
Login
Please login to your account.
Smoky Mountain Cabin Deposit Protection
Get ready for a fun filled vacation and never worry about losing your deposit, we have you covered with our Deposit Protection fee! Our deposit protection guarantees you a full refund, less the cost of the deposit protection fee, up to 60 days prior of your arrival. If inside of 60 days it will allow you to re-book your stay within 12 months of your original dates, in the original property booked with 100% of the credit applied. *See rental agreement for more details.
Damage Insurance page not found
Triphedge Insurance page not found
Write A Review