Forest View Hideaway
Location Details: Sevierville
Starting at: $178
Bedrooms: 2 Bathrooms: 2 Half Bathrooms: 1 Sleeps: 6
https://img.bookonthebrightside.com/smokymountain/large/55354.jpg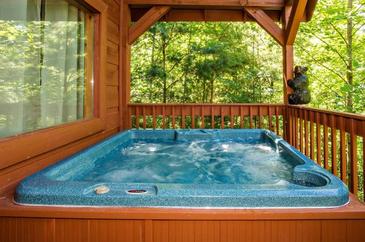 https://img.bookonthebrightside.com/smokymountain/large/55352.jpg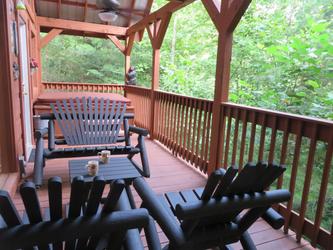 https://img.bookonthebrightside.com/smokymountain/large/55353.jpg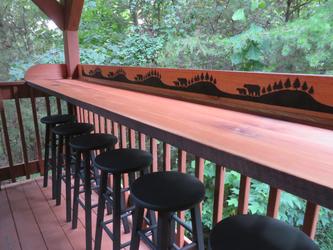 https://img.bookonthebrightside.com/smokymountain/large/70550.jpg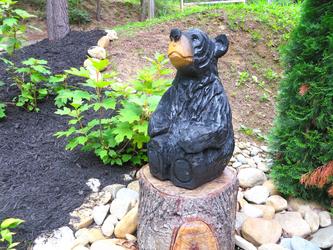 https://img.bookonthebrightside.com/smokymountain/large/55363.jpg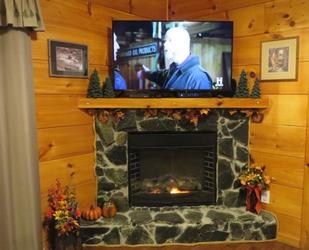 https://img.bookonthebrightside.com/smokymountain/large/54160.jpg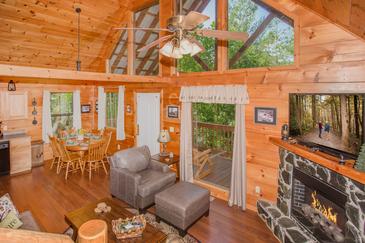 https://img.bookonthebrightside.com/smokymountain/large/54161.jpg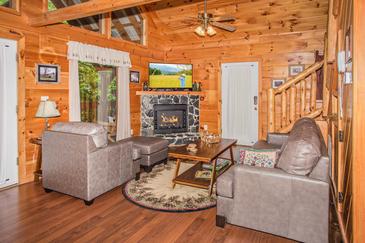 https://img.bookonthebrightside.com/smokymountain/large/54163.jpg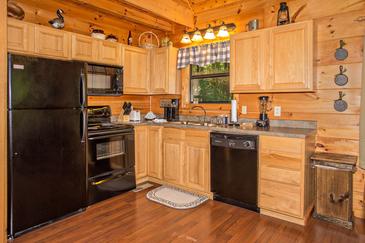 https://img.bookonthebrightside.com/smokymountain/large/54162.jpg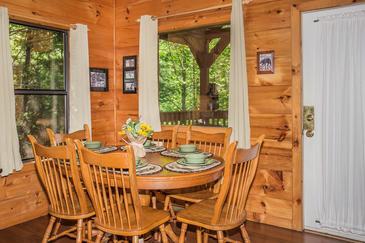 https://img.bookonthebrightside.com/smokymountain/large/55360.jpg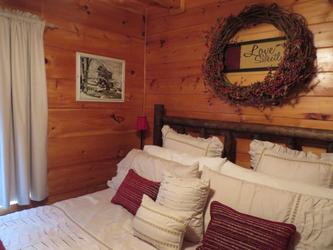 https://img.bookonthebrightside.com/smokymountain/large/54165.jpg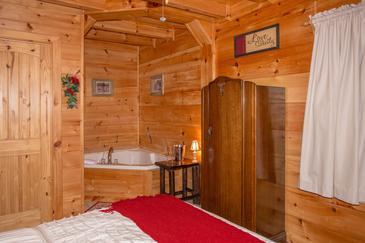 https://img.bookonthebrightside.com/smokymountain/large/54166.jpg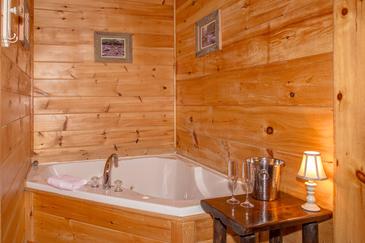 https://img.bookonthebrightside.com/smokymountain/large/54167.jpg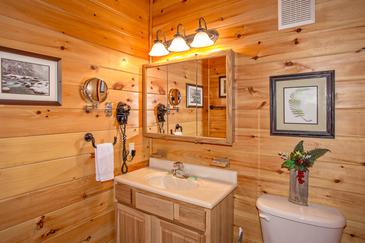 https://img.bookonthebrightside.com/smokymountain/large/55361.jpg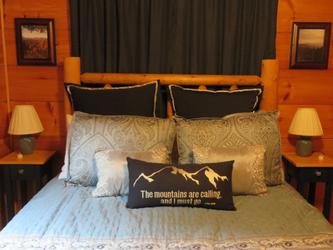 https://img.bookonthebrightside.com/smokymountain/large/60981.jpg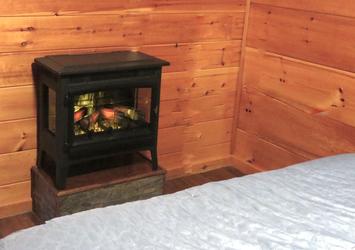 https://img.bookonthebrightside.com/smokymountain/large/60982.jpg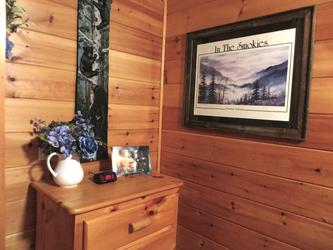 https://img.bookonthebrightside.com/smokymountain/large/54170.jpg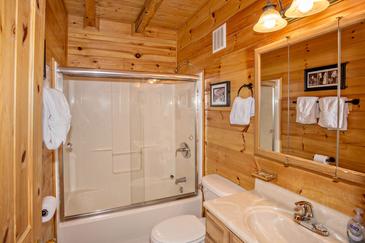 https://img.bookonthebrightside.com/smokymountain/large/54159.jpg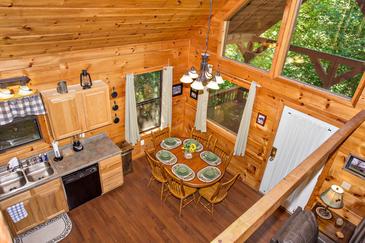 https://img.bookonthebrightside.com/smokymountain/large/54158.jpg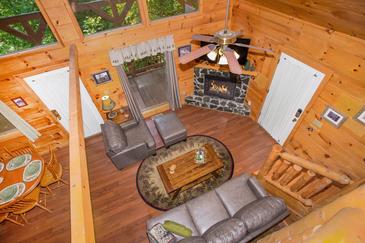 https://img.bookonthebrightside.com/smokymountain/large/54155.jpg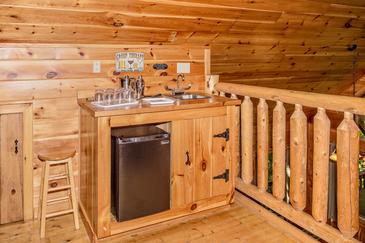 https://img.bookonthebrightside.com/smokymountain/large/54154.jpg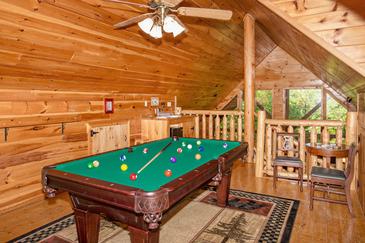 https://img.bookonthebrightside.com/smokymountain/large/54156.jpg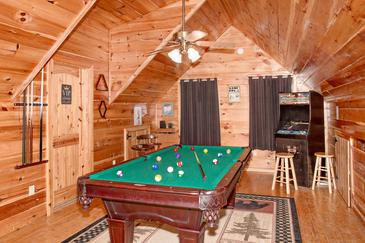 https://img.bookonthebrightside.com/smokymountain/large/54153.jpg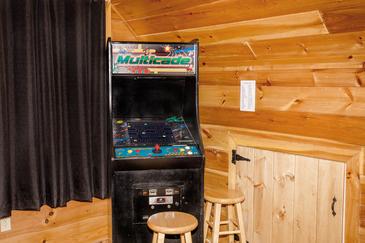 https://img.bookonthebrightside.com/smokymountain/large/54157.jpg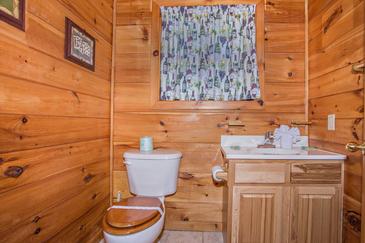 https://img.bookonthebrightside.com/smokymountain/large/55357.jpg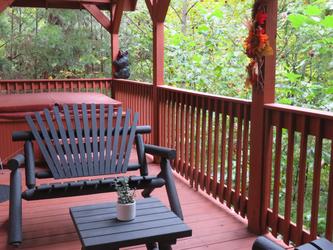 https://img.bookonthebrightside.com/smokymountain/large/55350.jpg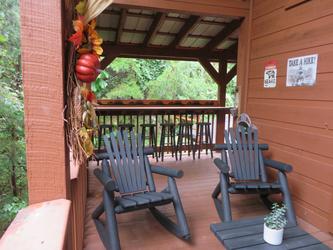 https://img.bookonthebrightside.com/smokymountain/large/55355.jpg
https://img.bookonthebrightside.com/smokymountain/large/56757.jpg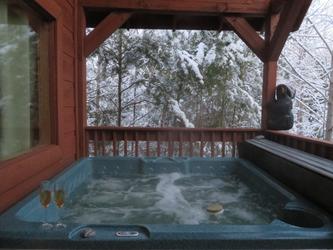 https://img.bookonthebrightside.com/smokymountain/large/56760.jpg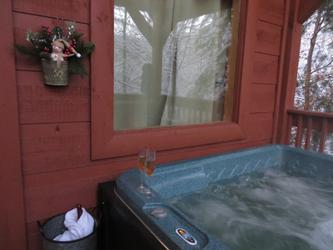 https://img.bookonthebrightside.com/smokymountain/large/81355.jpg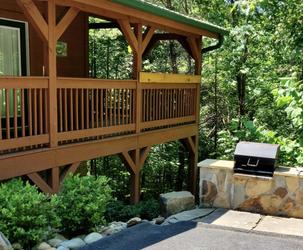 https://img.bookonthebrightside.com/smokymountain/large/70548.jpg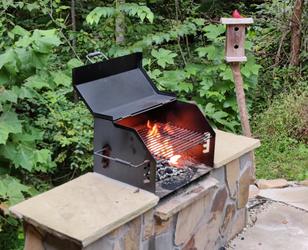 https://img.bookonthebrightside.com/smokymountain/large/70549.jpg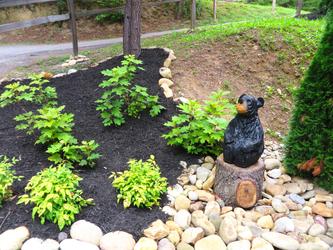 https://img.bookonthebrightside.com/smokymountain/large/81357.jpg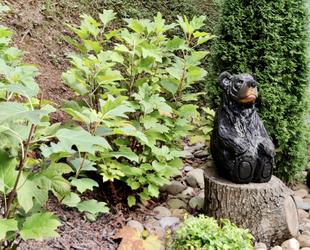 https://img.bookonthebrightside.com/smokymountain/large/54173.jpg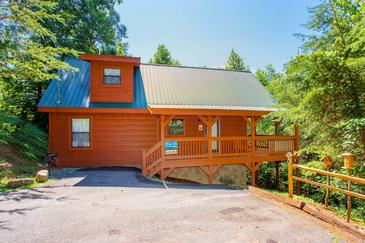 https://img.bookonthebrightside.com/smokymountain/large/70551.jpg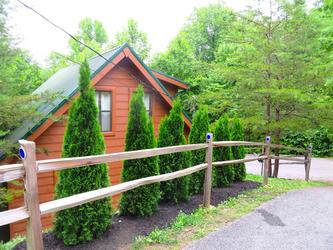 https://img.bookonthebrightside.com/smokymountain/large/81356.jpg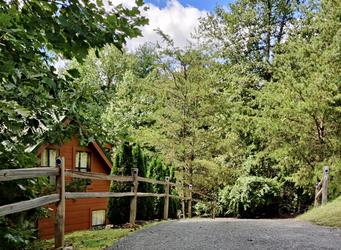 Forest View Hideaway
Starting at:
$178
Bedrooms:
2
Bathrooms:
2
Half Bathrooms:
1
Sleeps:
6
---

Forest View Hideaway is a cozy, secluded log cabin situated on a private wooded acre. The name really says it all. You'd never guess you're only a short drive from Dollywood, Pigeon Forge and the Gatlinburg Arts and Crafts community. Several guests have said they feel like they're living in a treehouse. There are lots of little surprises to discover around the cabin to add to the fun and make for some great photo ops for guests of all ages.

From the moment you walk in, you'll retreat into a celebration of the natural beauty of the Great Smoky Mountains National Park. Decorated throughout in the soothing colors you'll see in the park, it features wildlife, woodland and historic photography. Though we decorate for every season, the peace of the mountains is always the central theme.

The inviting living room has a queen size sleeper sofa, (with memory foam), a club chair, electric fireplace and a 50 inch HDTV with connected Blu-ray/DVD player. There are books with information about the flora and fauna of the region, a bartender's guide, and a wine book. We even have story books, games and toys in case you brought little ones. DVDs and Blu-rays have information and history about the area and some are just for fun. Blackout curtains throughout the cabin help with energy efficiency and keep the bedrooms dark. It's your vacation. Sleep late!

Satellite TV has local channels as well as ESPN, HBO and Showtime or choose from thousands of Free on Demand movies and Free Music channels. Is streaming more to your taste? No worries. Our cabin has Wi-Fi. Are you a gamer? We've got you covered; upstairs and down. A handy guidebook on the coffee table has all the information you should need to operate everything from the television to the coffeemaker to the hot tub and more. We listen to our guests and have used many of their ideas in the cabin. For example, we completely replaced a squeaky bed and added lighting above the jacuzzi; both guest suggestions. Your peace and relaxation are our goals.

The kitchen has all you should need to cook everything from a simple meal to a full on Thanksgiving style feast, including a roasting pan, baking dishes, a mixer, and a blender. You'll love the Cuisinart dual coffee/tea maker and yes, there's a microwave for movie night popcorn. There's service for six in both stylish, sage Fiestaware and plastic dishes for enjoying those burgers on the deck.

Speaking of cookouts, there's a full set of utensils for the "grill master" in your party. The chef will love being part of the conversation with the rest of the gang able to keep him/her company while seated just above the grilling area at our custom built bar. The covered deck is the perfect place to relax with a six person hot tub, and rocking chairs, all in a private, peaceful setting.

Both bedrooms are located on the main floor. Bedroom #1 has a king bed. It features the romantic colors of cream and burgundy, a lovely antique armoire and matching dresser, and is highlighted with photos of the beautiful streams, waterfalls and woods of Roaring Forks Trail. It has a 42 inch HDTV with a Blu-ray/DVD player, a bathroom and a two person jacuzzi.

Bedroom #2 has a queen bed, a 32 inch HDTV with a Blu-ray/DVD player and its own electric "wood stove" which can be used without heat in the warmer months to make the atmosphere even cozier. It's decorated in a mountain theme with blue and grey hues like you'll find along Newfound Gap Road or the Foothills Parkway.

Ladies, why stress over packing your makeup mirror when our cabin includes extending 5X magnifying mirrors in both bathrooms? Hair dryers are also provided.

Ready for more fun? Head upstairs to "Club Hideaway." You'll find a 48 game multicade, a pool table, wet bar and fridge. If pool or video games are not for you, break out the checkers, chess or backgammon for some real old school fun or start a friendly poker game. There's even a convenient bathroom.

Guests are provided with a complimentary Luxury Pass, offering a free ticket daily to several of the area's most popular attractions.
See under AREA INFO for more details, rules, & restrictions.

Forest View Hideaway is ideal for travelers looking for a peaceful, relaxing getaway with 360 degrees of wilderness. No traffic or neighbors right on top of you here. Forest. View. Hideaway. Come on, you know you want to.

*This cabin has a strict NO PARTY, NO SMOKING INDOORS & NO PET policy. (There are two outdoor smoking areas.)

Be sure to explore other nearby attractions including Ober Gatlinburg, The Arts & Crafts Community in Gatlinburg, Anakeesta Gatlinburg, Dollywood, Splash Country, and The Island!
CHECK AVAILABILITY
What people are saying about this property
Login
Please login to your account.
Smoky Mountain Cabin Deposit Protection
Get ready for a fun filled vacation and never worry about losing your deposit, we have you covered with our Deposit Protection fee! Our deposit protection guarantees you a full refund, less the cost of the deposit protection fee, up to 60 days prior of your arrival. If inside of 60 days it will allow you to re-book your stay within 12 months of your original dates, in the original property booked with 100% of the credit applied. *See rental agreement for more details.
Damage Insurance page not found
Triphedge Insurance page not found
Reservation Gaurantee Insurance page not found
Write A Review